Posted on
February 16th, 2017
by Mary Lord
When Haiti suffered a devastating earthquake in January 2010, professors and students at the University of Notre Dame's engineering school wondered how to help. Visiting civil engineers had taken tens of thousands of pictures to inform the restoration and rebuilding efforts, but there were far more images than could be examined. Could lay volunteers help classify the structural damage and find shelter for an estimated 1.3 million people left homeless by the disaster?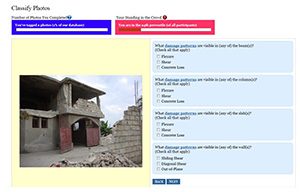 A team of computer science, civil and electrical engineering, and sociology researchers decided to find out. They built an online photo-tagging platform and recruited 242 students to classify the location and severity of the damage of structures in 400-photo batches. A data-mining algorithm then pulled together "highly trustworthy results" from these surrogate civil engineers. (Read their 2012 research paper. Click HERE to participate in the survey.)
Team member Tracy Kijewski-Correa, a civil engineering professor, and two of her colleagues launched an initiative called Engineering2Empower (E2E) to assess the needs of Haitian communities and partner with local entrepreneurs to erect low-cost, permanent housing. The E2E basic design uses a steel-reinforced concrete frame to handle seismic force, with walls of prefab concrete and steel mesh panels. Metal grills can be installed over doors, windows, and porch for security. The group worked with citizens and leaders of the decimated city of Léogâne to develop plans to rebuild the city's water and housing systems.

Photo by Ann Foster, Florida, 2016 GBBC
Such efforts represent engineering's early forays into the time-honored tradition of "citizen science," a crowd-sourcing approach that recruits volunteers of all ages to help collect data, classify images, and observe phenomena from birds to stars to weather. Since 1998, for example, Cornell University's Ornithology Lab and the National Audubon Society, for example, has hosted an annual Great Backyard Bird Count – this year's count takes place February 17-20, 2017. What began as an experiment has grown to a vast observatory, in which more than 160,000 individuals in 100 countries submitted reports last year on 5,689 different birds, about half the world's known species, painting a picture of complex migratory and population patterns that would be impossible for small groups of scientists to collect or analyze.
The federal government hosts a number of citizen science projects. In Fairbanks, Alaska, for instance, the U.S. Fish and Wildlife Service enlisted local grade school students to trap and measure Chena River Chinook Salmon minnows and other fish every week throughout the summer in 2011 to gauge the health of the fish population.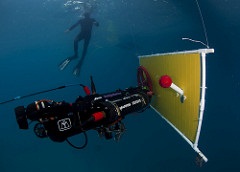 Engineers support citizen science in a number of important ways, particularly designing Web-based systems and other technologies that enable people to review and report data. For example, underwater autonomous vehicles like the one designed by University of Florida students for a Navy competition (image, right) now enable scores of landlubbers to monitor coral bleaching and sealife. NYU-Poly students created a crowd-sourced project to monitor pollution in the Gowanus River using robotic boats. And NASA recently unveiled an app to help students and teachers more easily observe and report clouds and other environmental phenomena in the GLOBE program. Of course, there's plenty of clipboard-style investigations, such as the BioBlitz that brought 500 sophomores from the City University of New York to scour the shores of Manhattan's filthy East River for insects, plants, and other living creatures.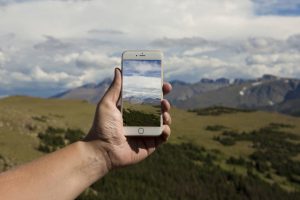 Citizen scientists and engineers don't just help scientists collect data via the Internet. They are community advocates and activists. The lead-laced drinking water in Flint, Michigan, was initially uncovered by a local mom who enlisted the assistance of a local Environmental Protection Agency official and Virginia Tech engineering professor Mark Edwards, who paid for lead testing kits out of his own pocket. (See ASEE Prism magazine's March 2016 cover story.) Their Flint Water Study blog continues to keep residents informed of lead test results and other information. In the 1970s, residents of Bumpass Cove, Tenn., collected data and conducted research in their community that exposed the illegal dumping of hazardous wastes which had polluted local rivers. Their findings forced the state to take action. As the cleanup progressed, these citizen scientists became citizen engineers as they helped inform the design of the environmental remediation process.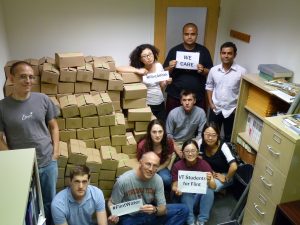 Some technologies have the potential to shift paradigms by opening up the engineering design process to policy leaders, students, and other amateurs. Notre Dame's Structural Dynamics and Monitoring Lab, known as DYNAMO, has created a cyber-platform that allows citizen engineers to collaborate in designing structures and assessing and mitigating hurricane damage.
While there is interest among engineering educators in developing similar cadres of citizen engineers, initial attempts suggest it may be a harder sell than weather bugs or bird watchers. In a paper presented at ASEE's 2016 annual conference, researchers from Virginia Tech and Old Dominion University describe the results of a pilot course designed to introduce non-engineers to engineering using the citizen engineering model. They found that students struggled in particular "with the central argument of the course that engineering ought to be democratized, that non-engineers can make crucial contributions."
Photo of UAV RoboSub 2013 courtesy of the U.S. Navy
Photo (above) of Virginia Tech students and scientists involved in testing Flint, Michigan's tap water for lead from the Flint Water Study.
Cover photo of 2010 earthquake damage in Port-Au-Prince, Haiti, courtesy of Wikicommons, Photo taken by USAF .
Filed under: Special Features
Tags: Bumpass Cove, citizen engineering, Citizen Science, crowdsourcing, Environmental science, Flint water crisis, Great Backyard Bird Count, NASA GLOBE Observer app, Notre Dame. Haiti earthquake, RoboSub, UAV, Virginia Tech