Posted on
March 20th, 2011
by Mary Lord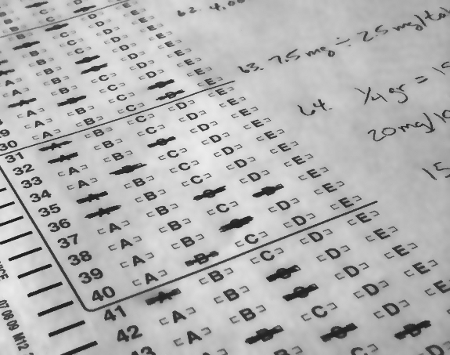 At its core, the federal No Child Left Behind Act contains a deceptively simple mandate: all students must be proficient in reading and math by 2014. States and school districts have spent the better part of a decade struggling to reach that noble — if statistically impossible — goal. They have adopted new content standards, administered assessments, and issued annual school "report cards" detailing which students have surpassed or missed that year's benchmarks.
Lately, some states and school districts have begun linking teacher pay, promotions, and termination decisions to  student achievement as measured,  at least in part, by federally required annual assessments. With the stakes for educators getting ever higher — and the majority of American schools somewhere on the "failing" list despite years of "teaching to the tests" — USA Today decided to take a closer look at six states and the District of Columbia where schools had shown remarkable gains on state assessments as well as an unusually high percentage of erasures on the answer sheets.  Using methods widely recognized by mathematicians, statisticians, and testing experts, reporters examined three to seven years' worth of individual student scores, highlighting those that, in layman's terms, showed greater improvement than 99.9 percent of their peers statewide. The first report, "When Test Scores Seem Too Good to be True," begins in Ohio and highlights the statistical improbability of some grade's great leap forward. Thomas Haladyna, a professor emeritus at Arizona State University, says the spike in scores the paper uncovered would be like finding "a weight-loss clinic where you lose 100 pounds a day."
In subsequent reports, USA Today examined "The Search for a New Way to Test Schoolkids," using a National Blue Ribbon School of Excellence in Baltimore to explore $1.1 billion testing industry, the pressure on educators to show results, and the hunt to develop cheat-proof assessments. "After cheating scandal, school learns lessons in taking tests" features a Michigan charter school investigated by the state, while "For teachers, many ways and reasons to cheat on tests," uses examples from Florida to show how code words, gestures or other methods can coax students toward correct answers. The series continues with data collected from Arizona, California, Colorado, and the District of Columbia.
Filed under: K-12 Education News