Posted on
February 2nd, 2012
by Jaimie Schock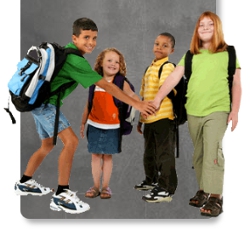 The Carnegie Science Center in Pittsburgh, Pa. seeks to inspire learning and curiosity by connecting science and technology with everyday life. By making science both relevant and fun, the Science Center's goal is to increase science literacy in the region and to motivate young people to seek careers in science and technology.
One of the four Carnegie Museums of Pittsburgh, the Science Center reaches more than 700,000 people annually through its hands-on exhibits, camps, classes, and off-site education programs.
Online resources for teachers, including activities and materials designed to accompany field trips, can be found here.
Filed under: For Teachers, Grades 6-8, Grades 9-12, Grades K-5, K-12 Outreach Programs, Web Resources
Tags: Children's Museum, Internet Resources, Museum, Museums, Science Center, Science museum, Teacher Resources, Web Resources