Posted on
October 11th, 2010
by Jaimie Schock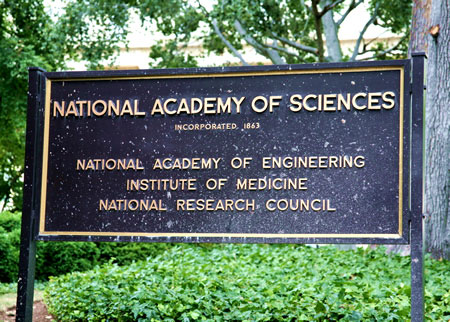 Given the United States' dependency on technological development, a growing number of schools are exposing K-12 students to engineering fundamentals. Now, a new National Academy of Engineering report asks whether it's time to create a set of K-12 engineering education standards. It's short answer is no. It would be tough to implement standards, in part because there are too few qualified teachers in the subject, the report determined; and the K-12 education system would understandably resist adding new content to an already full curriculum.
But NAE suggests two ways to bring more engineering into K-12 classrooms. The first would be by embedding engineering learning goals into existing standards for other related subjects, like math. The report also suggests helping students to see the links between engineering's "big ideas" and important concepts in other subjects. Engineers, educators, and policymakers should reach a consensus on which core ideas should be included, and develop guidelines for instructional materials. In addition, the report calls for more research on how best to teach engineering fundamentals to primary and secondary students. Standards may not be needed, says the NAE, but the value of more engineering education for America's youngsters and the country on a whole is undeniable.
The report, "Standards for K-12 Engineering Education?" can be purchased online from NAE.
Filed under: K-12 Education News
Tags: Education Policy, National Academy of Engineering, Public Policy, Publication, Research on Learning, STEM education