Posted on
November 28th, 2009
by ASEE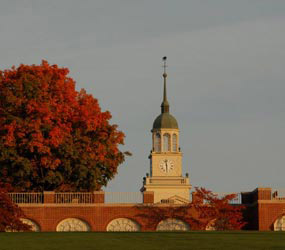 Date & Time: Dec. 7, 7 – 9 p.m.; Location: Bucknell University, Larison Dining Hall. Lewisburg, PA
Bucknell University will host its 4th annual Engineering and Science Education Expo on Mon., Dec. 7, from 7 to 9 p.m.
More than 50 student teams will share inquiry-based teaching units and gizmos designed to teach science and engineering concepts — including motion, force, electricity, magnetism, chemistry and structural engineering and construction — to students in kindergarten to 8th grade.
"The Gizmo Expo allows participants to watch the gizmos in action, talk to the students who designed them, and learn about how it all works," said Margot Vigeant, associate professor of engineering at Bucknell.
The event is appropriate for teachers and volunteers looking for ideas, as well as supervised children in the appropriate age range. All gizmos and teaching units will be given away to interested educators, leaders and volunteers at the end of the evening.
The following educational areas will be addressed:
• Science concepts requested by local K-12 teachers.
• PA Teaching Standards for Elementary Education in Science and Technology (3.4.4.A, 3.4.4.B, 3.4.4.C, 3.6.4.C).
• Cub Scout Webelos 2 "Engineer" Activity Badge requirements 5, 6, 8, and 9.
Scout troops are asked to register in advance with Vigeant by e-mail at mvigeant@bucknell.edu or by calling 570-577-1646.
Filed under: K-12 Education News, K-12 Outreach Programs
Tags: Engineering Expo, Grades 6-8, Ideas & Inventions, Technology for Learning, University outreach