Posted on
September 27th, 2011
by Mary Lord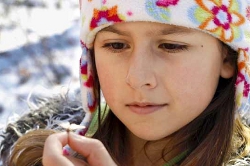 The Biomimicry Youth Design Challenge is a contest for K-12 students to learn about biomimicry — design inspired by nature — and use it to create something new.
Sponsored by the nonprofit Biomimicry Institute, the contest is open to students at three different levels: K-4 (submissions made by the whole class); 5-8; and 9-12. Prizes will be awarded in all three categories.
This year's contest categories are:
Ask the Planet (typically ages 4 – 8). Teachers who work within this category will submit a classroom activity they and their students created based on the award-winning curricula associated with the Ask The Planet CD.
Biology to Design (typically ages 9 – 13). Students who submit for this category must spend time gathering data outside on one particular species (or ecosystem) that they think could help solve a human design problem. Activities will involve natural history observation and enhance critical thinking.
Challenge to Biology (typically ages 14 – 18). For these students, the Challenge culminates in the building, designing and testing of prototypes of the students' own inventions, original biological research, and activities to enhance critical thinking and creative design capacity.
Registration closes February 1, 2012. Materials must be submitted by April 1, 2012, with the winners announced in May. Click HERE for details.
Filed under: Grades 6-8, Grades 9-12, Grades K-5, K-12 Outreach Programs