Posted on
May 24th, 2010
by Jaimie Schock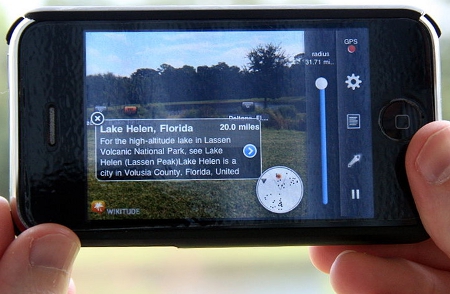 Augmented reality (AR) technology is being hailed as the next big thing in the wireless world. Unlike virtual reality, which lets people seemingly enter artificial worlds, AR overlays digital information on real-world images viewed through the cameras of GPS-enabled handhelds, like smartphones. And already, one developer, Digital Tech Frontier, is marketing to schools its Augmented Reality Development Lab (ARDL) technology as a learning tool, says eSchool News.
ARDL allows users to interact with, and obtain information from, virtual 3D objects — including dinosaurs, human organs, volcanoes and planets — appearing within their classroom environment, the website says. ARDL's interface includes educational modules for science and math, as well as art and social studies. And, its software can accommodate students from every K-12 level. Advocates, the site says, claim the technology can help students better comprehend spatial and temporal concepts, and it also appeals to kinesthetic learners.
But, don't look to see AR technology making big advances in America's classrooms anytime soon, because it is, for now, quite expensive. Base price for ARDL: $2,100.
Filed under: K-12 Education News
Tags: Augmented Reality, Teaching Aids, Technology, Technology for Learning