Posted on
January 22nd, 2016
by Mary Lord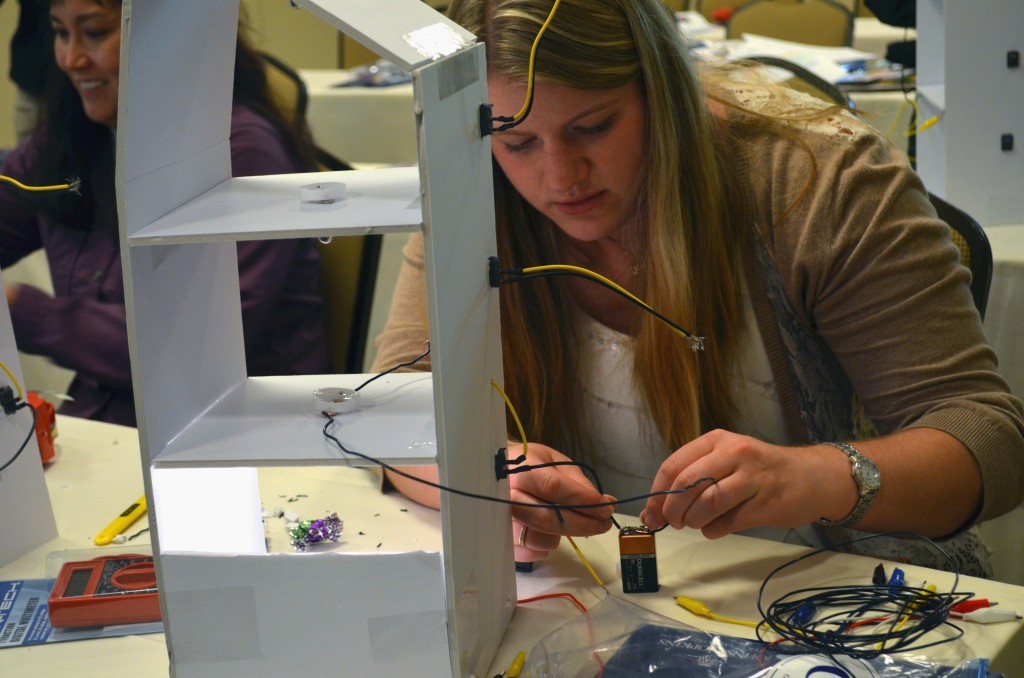 Participants design and test circuits at the 2015 ASEE K-12 Workshop in Seattle. Photo by Michelle Bersabal Copyright © 2016 American Society for Engineering Education.
Want to get students from preschool to high school excited about learning? Integrate authentic, hands-on engineering activities and projects into your curriculum!
Whether you're seeking fun, immediately useful ways to enrich your STEM, literacy, or art classes or an opportunity to network and learn alongside STEM teachers and engineering faculty from across the country, the American Society for Engineering Education's annual K-12 Workshop is the place to be.
WHERE: New Orleans Convention Center, New Orleans Louisiana 


WHEN: June 25, 2015
8:00 am – 5:00 pm 
All attending K-12 Teachers will receive a complimentary Sunday pass to ASEE's Annual Conference & Exposition on Sunday, June 26th.
New this year! Join us for a 2nd day of Teaching Engineering through Making! This will include in depth workshops on how to incorporate STEM disciplines in the curriculum through the Maker movement.
June 26, 2016
9:00 am – 1:00 pm
The K-12 Curriculum Exchange – All educators are invited to display their original ideas and innovative models that show how they integrate engineering and STEM. These best practices and experiences will be shared with attendees during a special workshop session and as the culminating event of the day.
Non-Member registrations include a full year of ASEE Membership and automatic membership in the K-12 Division! Register HERE.
Watch ASEE TV's highlights of the 2013 K-12 workshop
Filed under: For Teachers, K-12 Outreach Programs
Tags: ASEE K-12 Workshop, Curriculum, engineering education, Events, integrated STEM, Lesson Plans, making, professional development for teachers, Research on Learning, Resources for Teachers, STEM education, Teacher Training