Posted on
July 5th, 2010
by ASEE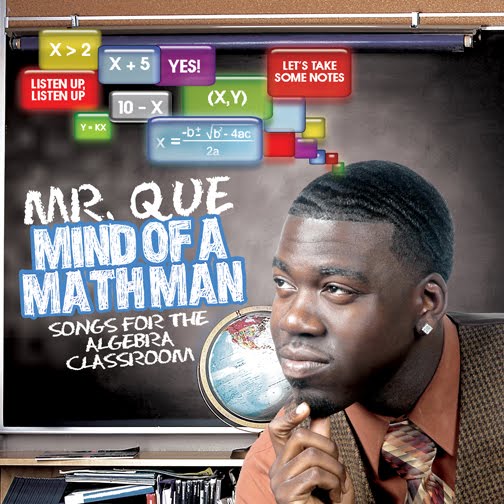 The 8th grade mathematics classes taught by LaMar Queen are often set to the funky sounds of hip-hop beats. Queen, 26, teaches at the Los Angeles Academy, a middle school in one of L.A.'s toughest, gang-infested neighborhoods. But he's been successfully boosting his kids' math grades since 2007 through his use of rap music to help them learn the rules of algebra, according to the Associated Press. Queen writes the songs himself and performs them — both live and on videos.
To be sure, the use of music as a memory and learning aid is not new. We all learned to sing our ABCs, right? But now, rap has supplanted rock as the music genre of choice. "Rap is what the kids respond to. They don't have a problem memorizing the songs at all," Queen tells AP.
He admits that he was crestfallen when he started teaching at the school three years ago, fresh out of college, and the students told him his class was boring. But they also told him that he resembled rapper Kanye West and challenged him to rap. Little did they know that Queen had been doing so since 7th grade. That's when the idea to combine algebra with hip-hop hit him. His first song: Slope Intercept. Subsequent titles include Polynomials and Mean, Median, Mode, and Range.
Queen has won a number of national, county, and district teaching awards for his hip-hop take on algebra. He's also set up a website, MusicNotesOnline, to market his CDs and DVDs. Sounds like he's as canny as Kanye when it comes to business, too.
Filed under: K-12 Education News
Tags: Education Policy, Math, Math teachers, Mathematics, Teaching Aids