Posted on
September 18th, 2011
by ASEE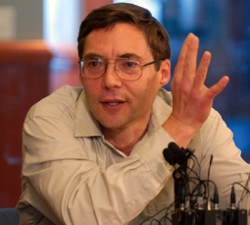 A White House inventory has found 252 specific programs in science, technology, engineering, and math education costing the federal government $3.5 billion a year. The programs are spread across 13 government agencies.
"Perhaps somewhat surprisingly, we find that all of these 252 different programs are actually each doing quite unique things—each one is distinctly different," says Carl Wieman, associate director for science in the White House Office of Science and Technology Policy.
OSTP says about $1 billion is being spent to train individuals for activities specific to the mission of those funding agencies, including National Institutes of Health training programs to help develop the next generation of biomedical researchers and U.S. Department of Agriculture programs to train agricultural scientists.
The other $2.5 billion is being applied to STEM education more generally. Among those programs are some that focus on gaining a better understanding of STEM learning itself at the K-12 and university levels through education research and development; programs to train STEM teachers; and programs that provide experiences for students that may pique their interest in STEM subjects and entice them into STEM classes and careers.
The inventory was inspired in part by concern in Congress about redundancy and waste in STEM programs. Wieman's team found those fears to be unfounded.
Filed under: K-12 Education News